Ar de Arte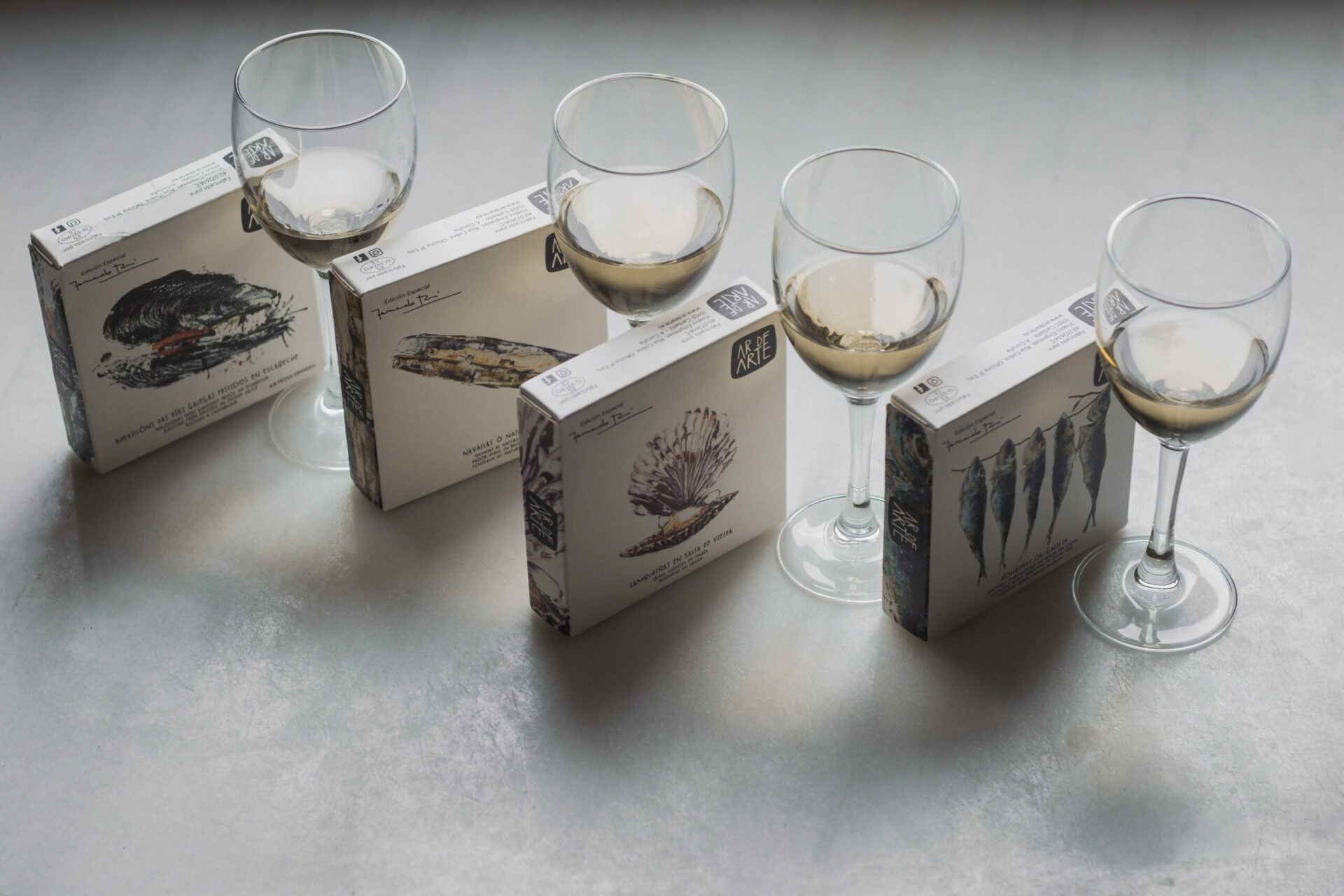 Because people continue to be the most important thing at AR DE ARTE we connect Galician talent to offer you very unique products.
It is a small project that was born in 2019. Alejandro Canedo, founder of Ar de Arte, understands seafood Conserva in a different way, he understands it as an art.
We are committed to selecting each fish or shellfish from the coasts of Galicia, we make all our preserves manually and, following artisanal processes, we carefully clean and place each piece to obtain an unrepeatable preserve.
Design is simply pure art. Each preserve is wrapped in original works by the renowned painter Fernando Rei, whose works have been exhibited in different art galleries.
After all, preserving in Galicia has always been an art.
*All Packaging created with art designed by Galician artist Fernando Rei.
Showing all 11 results